Born Media

stands for excellence in visual storytelling.
We support media companies in the launch of new business ventures, 

in 

re-organization projects

, 

and in their ongoing challenges to optimize their programs. 

Moreover, we advise senior executives on public performances, speeches

,

and visual presentations, 

helping them to develop the right strategies and meaningful content to reach the defined target groups. Thanks to our small size, our pool of tested specialists

,

and a straight-forward set-up, we work efficiently and flexibly. Born Media combines clear strategic objectives with an extended network

,

and many years of experience ensuring utmost professionalism, integrity, passion

, 

and dedication.
«Marius is the guy you want to work with when your organization is undergoing a transformation. He has the experience to save you from the most painful mistakes. He has the shrewdness to strive for unconventional solutions. He has the empathy to immerse himself in a company and in a team. And he has the sincerity to tell you what he thinks.»
«Marius has an eye for the essential. He is a keen analyst who deeply understands the mechanics of TV. Not only he identifies problems, but he always offers creative solutions – with a mixture of gut feeling and precise examination. With his captivating approach he manages to convince even those most skeptical. It is a great pleasure to work with him.»
«Working with Marius is always demanding, sometimes even annoying. In other words: He delivers exactly what you should look for in an inspiring personal coach.» 
«It has been a great pleasure to work with Marius. He helped me to develop a better leadership through more thought-through communication. He has outstanding listening skills – understanding the hidden complexity of given situations and adapting content of the coaching to those specific situations. In addition, he is very flexible and approachable, able to fit calendars of executives!» 
«Marius is the perfect coach for every leader in an exposed position.»
«Marius is highly organized, focussed and results driven. It is a great pleasure to work with him, because he is a true professional: Extremely committed, very communicative, precise like a Swiss clock, authentic in tone, hard in the matter.»
Visual content that matters: Image films, webvideos, photography.
Aligning the visual world of your brands with your values, culture

, 

and strategy.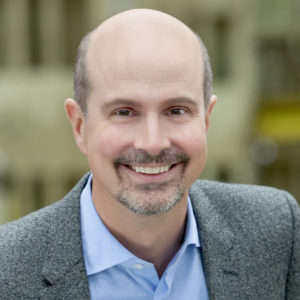 Born in 1969 in Zurich. Marius is a media professional with senior management experience in the TV industry. He was a member of the founding team of «ECO», Swiss television's weekly business program, where he was appointed Chief Editor in 2009. From 2012 to 2017 he served as Head of Documentaries at SRF, the Swiss broadcasting corporation. He has received numerous awards and grants.
Marius holds a M.A. in Business Administration & Organizational Psychology

,

and he is a Ph.D. candidate in Argumentation Theory at Università della Svizzera italiana USI. After completing his studies he served as assistant to the executive board of IBM at the corporate headquarters in Armonk (NY). He teaches at University of St. Gallen HSG and at Zurich University of Applied Sciences ZHAW.
We would be pleased to

explain possibilities

, prices and references in a personal meeting.
Excellence in

Visual Storytelling